This group has always actively worked on transcribing records to help further genealogical research in the Missisquoi area !
In the past we have transcribe Canadian census years and microfilmed Notary records , we have recently been working on scanned parish records at Family Search from churches in our area.
We have to date transcribed in full text over 5,000 records
We always can use help, it's easy anyone can do it you don't need to know anything technical or have any special software you just need the internet a document client ( MS Word, word pad, outlook etc )
Here is a sample project:
Note * we might not be working on this project whenever you read this post but a list and link to our projects will always be in a box to the right !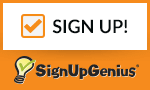 http://bit.ly/13owmGN
*****
This is one of our current projects of our Missisquoi Rootsweb group. We believe in giving back to those that helped us and making it easier for others researching in the area.
If you'd like to volunteer to transcribe please take one of the 25 image batches from Saint Armand Methodist 1837-1870 records you see below.
We use a snazzy volunteer sign up site called
Sign up Genius
!
The images are on Family Search .org and you can find them through this link.
here
Instructions : Just put your image number into top right box and it will bring you to the 1st image # in your batch.
Below is what they look like, you just transcribe the exact text. Don't worry about formatting or anything else, you can just type directly into any word /text document you want to use. (even into email )
If you can't read a name or word just make a note and put an *around the word and we'll figure it out later ! These will be posted for all to see on our Missisquoi Genealogy Research Blog and later the facts will be extracted into Excel database.
Sample text : Beatty Baptized } On this thirteenth day of February in the year of our Lord one thousand eight hundred and fifty three, Elizabeth , daughter of Andrew Beatty and Amelia Pernelia his wife of Stanbridge , born the tenth day of April one thousand eight hundred and forty four, was baptized in the presence of the subscribing witness by me I. Constantine Minister of St James Church Stanbridge East Witness : Martha Prathe, Andrew Beatty
Questions ?? email Nancy
cunningb2@gmail.com
Thanks so much!